Do Fitness Challenges Really Work?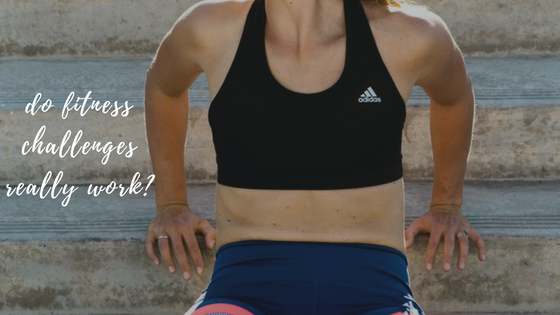 In the 10 years I have been in the health industry, I've never been a huge fan of Fitness Challenges. This is exactly why I am SO excited to turn a basic workout challenge into something that can actually change your life… and I'm not just saying that… we have proof from our last challenge we did in May/June (stay tuned for next weeks post!). What's different about our #surferstrong challenge? A LOT!  We are gearing up to get you back on track as we transition from Summer to Fall, so when you are prepping for that Christmas Party or Vacation, you can chill because you're already there.
So, here is why a lot of challenges DON'T work. We are typically not the most patient species in the planet, so gradual anything just doesn't work with our lives. We want results and we aren't necessarily willing to take the time we need to get them. These 30 day fitness challenges leave you burnt out, overtrained, turned off of whatever you were doing for 30 days straight, and are very one dimensional. "Just do this one thing for an entire month everyday and you'll feel great!".... NOT.
Now, here is why our upcoming challenge, The Big Island #surferstrong challenge, DOES work:
Balanced programming

(fitness, yoga, nutrition, mindset, community)

Exciting! All of the workout videos are filmed in the most beautiful spots in Hawaii to help you feel like you are on the beach with me. We also have special guests Noelani Love (music, jeweller, yogi and meditation teacher) and Kilty  (yoga and meditation educator) guiding us through weekly meditations and yoga practices online.

Accessible

 - all of the workouts/mindset lessons/yoga/nutrition/community is online, available anywhere, anytime

Accountability- 

track your success on our private app and elevate other #surferstrong challenge crew members with a fist pump or a comment

Approachable-

C

ommit to yourself each day, the goal is to get you to do 30 minutes a day. Suitable for those of you who are just getting back into working out, or advanced movers

ALL IN- 

I'm all in. You can expect all hands on deck from our team to support you. We are active on the app encouraging you each day and hosting online group workouts/discussions each week!

Community

(stats tell us that we are way more successful in achieving and maintaining results when we are in something together).

Our program encourages you to connect and uplift other members on the private app. 
So… here is what we CAN'T do. We can't do the workout or the mindset lessons for you, we can't cook your meals and tuck you in at night so you get the right amount of sleep but…. we can and will give you the tools, supportive community and help you stay accountable so this new lifestyle you build will last a lot longer than 6 weeks.
Here is what you CAN do. Until August 10th, 2018 you can get the 6 week #surferstrong challenge for $25USD PLUS a bonus month for free of The Practice. You can make that commitment yourself to start living a #surferstrong life and check out this amazing limited time offer and pre-register click here. 
Get ready to unleash your surferstrong self, leaving behind the excuses that have been holding you back and make way for something new, a transformation. Erupting on August 20th is our 6 week Big Island Surferstong Challenge and we can't wait!
Aloha!
Mallory