Celebrate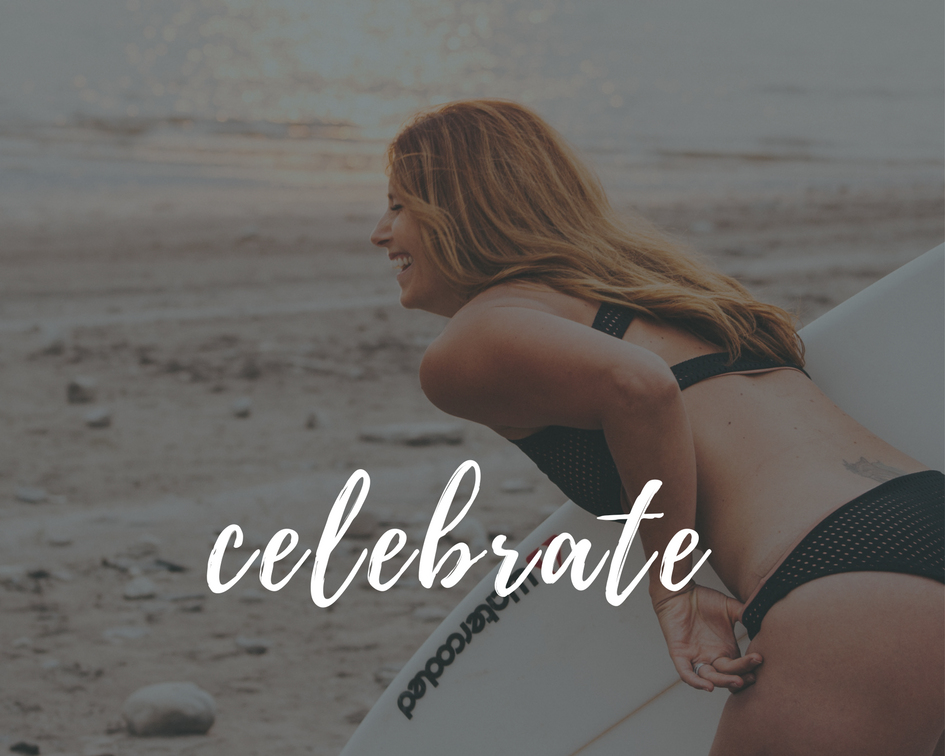 A week ago today I turned 31. An unexplainable feeling flowed through me on my birthday as I realized what a staple the year I turned 30 will always represent in my life. This transformative, this monumental, this pivotal and revolutionary year that I will never forget and always remember to celebrate verses regret has guided me to this very moment of celebration. Moving away from the feelings of shame, pain, guilt, unworthiness, injustice, lack, exhaustion, disconnect, loneliness, fear, anxiety, loss and deep sadness and simply arriving into who I am and what I'm capable of  is the best gift I could have ever allowed myself to hold on my 31st birthday.
After a mini road trip to go visit family and my nephew before his operation, I was driving back home to Calgary. I had nothing but space and time to reflect on what 30 entailed.
"Life is the greatest teacher and your biggest practice"- Gabby Bernstein.
I'll admit, being someone who has spent the last 10 years of my life devoting my time to helping people in some form of a wellness coach, teacher, counsellor, public speaker/figure, or leader I felt like a hypocrite when I listened to Gabby's quote. Guidance and support is never harmful when your moving through challenges and transition in your life. We all need a listening ear and shoulder to cry on. However, the best part about being 30 was allowing myself to experience every damn painful, uncomfortable and anxiety producing event that happened to fully understand the power of Gabby's quote. I stopped relying on everyone else to lift me up to my highest self, I stopped seeking the safety or stability I needed in my life from those around me, I stopped judging who I wasn't and started believing in all of the abundance and good I can create in this world. I became truly empowered to move through anything that the universe had in store for me without fear and judgement.
It took me 31 years to accept who I am and all the shit that happens in between as you work towards getting to a place of acceptance and self love. It will take another lifetime of being the student verses the teacher to continue the practice of acceptance and surrender to what is and what is meant to be.
All I can say is moving from those darkest places of self doubt, fear and judgement that lived in my mind and moving to a place of empowerment and possibility I am celebrating life. I am celebrating clarity. I am celebrating community. I am celebrating the loving connections I have in my life. I am celebrating the next venture I am about to embark on that will change millions of people's lives.
So happy effing Friday world, let's see what you can learn as the student and observer of your own life instead of the controller or teacher. Open your possibilities, the sky is limitless.
Yours truly and until next time!