Explore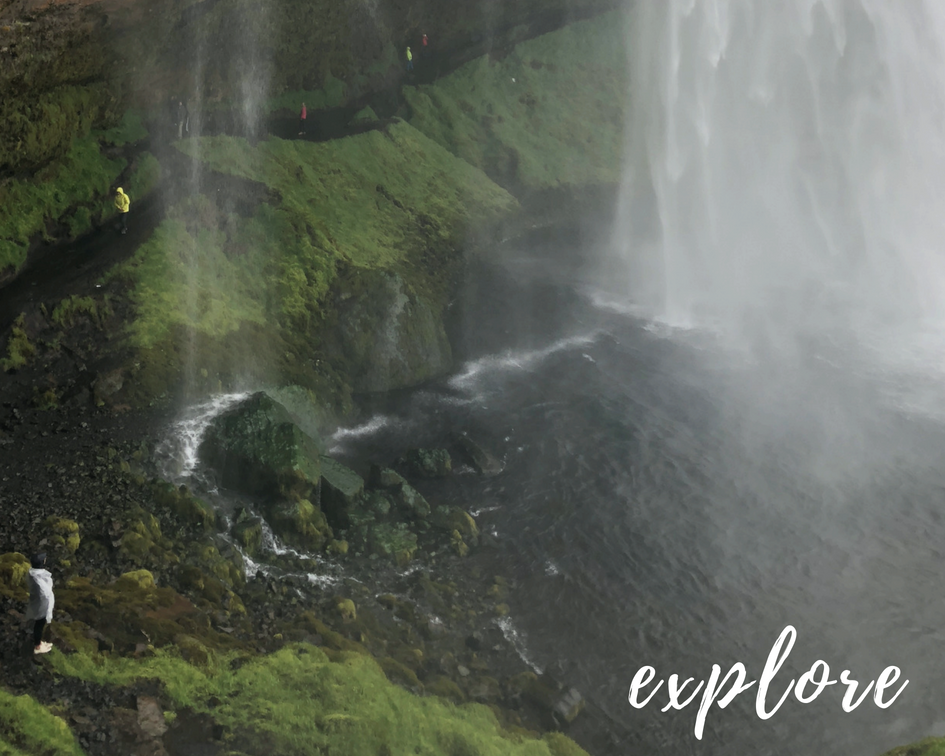 "Remember where you came from, appreciate where you are,
focus on where you are going" - Nicholas Nicastro
Its been an unreal couple of weeks exploring some new territory... literally. It all started with checking off one of my bucket list items of leading a European wellness retreat in Portugal, followed by an unforgettable Icelandic expedition with my husband and parents exploring not just the beautiful landscapes but my deepest roots.
There were so many great lessons and connections that came out of the last couple of weeks that I'm incredibly grateful to have experienced. These pivotal lessons don't usually come easy or from a comfortable place and that was definitely reinforced this trip through multiple occasions. Starting with a major travel delay resulting in an unexpected stay in St. John's Newfoundland, a big price tag to get a last minute flight to Portugal, zero sleep for 32 hours, and losing two days of work preparation for the retreat I led. Then once I finally got to Portugal I landed in the worst, literally the worst weather and waves Portugal has had in years. After Portugal, I almost missed another flight to Iceland because of more delays, more hiccups and shit and I mean shit weather along the way.... those were just some of the highlights.
Okay, so how did this what could have been disastrous trip turn into such a monumental experience?
My time in Portugal taught me a lot about the importance of letting go and simply going with the flow. With the weather and waves not on my side a lot of the retreats activities had a "damper" put on them so to speak, it was extra important for me to stay positive and lead by example. The practice of not allowing the things you can't control derail you was definitely one I feel like I mastered the trip. I also learned that in the messiest and I mean messiest of conditions is where you will learn your true threshold and what you're willing to face head on instead of hide or shy away from. In the water, I was reminded that if you stay patient and calm, a set will come even in not so perfect conditions and you will eventually catch some great waves, but most importantly it's about sharing them with amazing people. On the days that the waves were garbage I was reminded that surfing isn't about perfection, it's about having fun, sharing the stoke and just focusing on one thing at a time or one day at a time.
This retreat despite everything working against us was a huge success. All because of the positive and strong mindset we as a group carried with us everyday we squeezed into those cold wetsuits to go shred some waves no matter what they looked like and mustered up the energy to do just one more rep in a class. A glass or two of the most amazing Portuguese wine may have helped ;)
I cannot wait for our next retreat, I am just creating our revised 2018-2019 schedule and will have details soon! Follow @srfvacations on instagram and visit www.srfvacations.com for more information. If you're looking for a solid surf school experience in a stunning boutique hotel in Portugal, be sure to check out the surfer's lodge in Baleal.
Now, to the adventures in Iceland. Oh my gosh I don't even know where to begin. From the geysers, the natural hot pools, the city of Reyjavik to the most beautiful waterfalls you've ever seen, chasing sheep, petting wild horses, to the black sand beaches and so much more, this country is like no other. Just be prepared to spend 4 x the amount you thought it would cost and bring a lot of waterproof clothing and layers!
In Iceland I not only got to see and experience some of the worlds most beautiful natural landscapes but I got to learn about my deepest heritage and roots. I got to walk on the same beaches my ancestors did dating back all the way to the 1800's and learn all about our family "saga" of where I came from. There's a reason why I love exploring the unknown, being somewhat of a pioneer in what I do, why independence and freedom is so important to me, but most importantly how critical family is.
When I listened to my cousin tell us stories in his "summer house" over a traditional tea and "marriage cake" about what our earliest ancestors had to go through just to survive in one of the harshest climates I've ever experienced in the most unimaginable living conditions, I couldn't help but think not only how different the definition of perseverance and grit is today, but what the hell kept them fighting to survive? I'm sure there were a lot of reasons why, but what became clear was how much of a driving force the survival of legacy was. The legacy of your family and the legacy of your life. They did anything and everything they needed to keep their legacy alive.
Being an entrepreneur is a grind. You work around the clock and it can be really isolating, and if you're not careful it can distort what is really important in life. Over the last 4.5 years I'll fully admit that the legacy I was focused on building wasn't one that included my family or loved ones in mind, it was purely in business. This trip, both in Portugal and Iceland, has been a huge reminder of what my legacy really is. It's not necessarily one around business. It's a legacy around building meaningful connection. With my family, my loved ones and the people who I can reach in my business.
I am incredibly humbled and full of gratitude for having experienced all of these lessons despite how incredibly uncomfortable they were along the way. So the next time your plans don't necessarily go as you expected them to, try to see that there might just be a lesson waiting for you to see that will serve you in your life in ways you never thought possible.
Hey, nobody said the road was easy but it's worth the journey.
Until next time, yours truly,
Mallory