Willing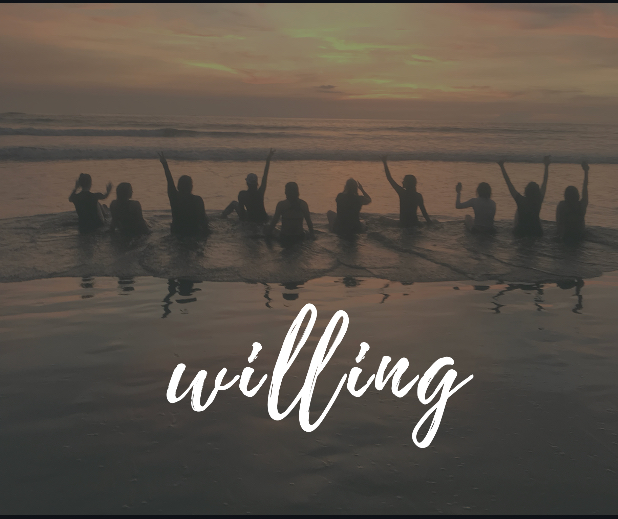 As I make my way to the next destination in Nicaragua I can't help but reflect and share how inspired I am. My partner in SRF vacations and I just co-led a female centric wellness retreat at rise up resort with 11 of the most courageous and fearless femmes. These women got to experience and embrace what being out of your comfort zone really is and what magic can follow on the other side. As we were doing a closing exercise women shared how nervous and anxious they were at first coming on the trip for various reasons. Hearing them speak about the triumphant feelings they had when they got to the top of our volcano hike, how amazing it felt to charge through a wave or drop into one that seemed larger than life.... or simply getting through a yoga practice or beachside bootcamp. For some getting on that plane a week ago to their first tropical vacation with a group of strangers was a big push.
Seeing these women be vulnerable and brave enough to go all in and come out so strong has left me incredibly inspired.
These Nica chicas have empowered me to enter into a space of willingness. Willingness to pause. Be still. Be the observer. Be the student in my life not the teacher. To restore and recalibrate. They realized their worth and went through a lot of uncomfortable moments to honour their commitment to bettering their life. I'm excited to explore and experience what that is like.
To all my Nica chicas from @srfvacations, muchos gracias for being such a light in my life.